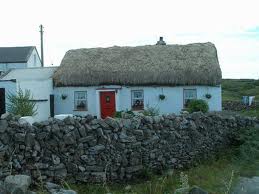 There is a wide range of accommodation options in Kinsale, including 4-star hotels, boutique guesthouses, family run B&B's and self-catering apartments.
We have made block bookings at a number of the highest rated centrally located options in Kinsale. As July weekends are the busiest in Kinsale we would advise that you book accommodation as soon as possible. As most accommodation options are quite small (no more than 15 rooms) we have had to book at a variety of locations in Kinsale.
When calling to make booking please refer to 'Louise & Kannan's wedding or, in the case of the Trident, make sure you provide group number: 057733' to ensure you get one of the rooms held for wedding and any special wedding rates that we have been able to obtain.
All rates given below are per room per night
Hotels
Trident Hotel. 4 Star Hotel (Trip Advisor rating: 77%)
Suite: €190, Executive room: €160 & Standard room: €130
When calling to book at the Trident make sure you quote the Group Number: 057733. If you do not quote this number they may tell you that the hotel is full as the only rooms currently left are those that we have reserved but they need the group number to pull up the reservation.
Boutique Hotels
Please refer to Ballincurra House wedding or Des McGahan (owner of Ballincurra House) when making booking to get rates given below
Blue Haven (Trip Advisor rating: 86%)
King room: €144.50, Triple room: €136, Double room €136 & Single room: €85
Old Bank House (Trip Advisor rating: 80%)
Collection Suite: €212, Post Master Suite: €187, King room: €144.50, Double room: €136
Guesthouses
The Old Presbytery (Trip Advisor rating: 97%): NOW FULL - No rooms available
Double rooms: €170 - €110, Family rooms: €150
B&B's
The Cloisters (Trip Advisor rating: 98%)
Queen room: €100, Double room: €90 and Single room: €50
Desmond House (Trip Advisor rating: 97%): NOW FULL/NO ROOMS AVAILABLE
Double room: €110, if staying multiple nights ask for their 'multiple night' rate. Very small B&B only 2 rooms still available.
Outside Kinsale
Carlton Hotel: 4 star hotel (Trip Advisor rating: 73%)
Approx. 10 min drive to Kinsale. Double/Twin rooms: 180 Euro per night
If none of the above take your fancy Kinsale has a wide range of other accommodation options from B&Bs to self-catering cottages. The tourist office in Kinsale can provide you with more information or alternatively search on Tripadvisor for B&B's in Kinsale.